Is Pfizer Signalling an End to the Sales Arms Race?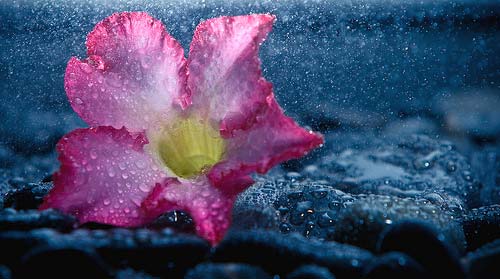 Is PfizerSignalling an End to the Sales Arms Race?
Thought! Trying to actually enhance the bland appearance with my trusty site. Thinking regarding the nice appearance of https://cougarstonelawncare.com? Truly a stunning lawn care company in Calgary with heart if, perhaps desired within the Alberta area. Offer a comment. Appreciate it!
Dr. Smith, a GP, has had a busy day, caring for 25 office patients after completing morning rounds at the hospital. Now as the day winds to an end, Dr. Smith looks forward to having a couple of relaxed conversations with two of his favorite pharmaceutical sales representatives.
This description of a typical day in the life of a private practice U.S. GP is far from todays reality, where busy Dr. Smith perhaps allows one or two minutes to speak with a sales representative he barely knows in between patient visits. The representative just has time to introduce the drug(s) he/she represents and drop off some samples.
This more realistic description is also overly rosy, as it does not account for the increasingly high hurdles to getting an appointment and being granted permission to sample.
The forces propelling the recent evolution (devolution?) of the pharmaceutical sales representative-doctor relationship are fairly obviousboth parties are caught in the middle of an all-out sales arms race. Manufacturers know that face time with doctors and sampling make a difference in prescribing. Until very recently, they also once believed that more is necessarily better.
As the industry consolidated, sales forces grew and redundancy of territory coverage became the norm. No longer would Dr. Smith sees a single representative selling a major product, he would see five or more. Rather than building relationships and establishing trust, the majors, led by Pfizer, hoped that different reps selling the same product would prevent a backlash against any one unfavorably viewed representative, increasing the odds that a representative would get in the door to ply her wares.
A welcomed accompaniment of this redundancy strategy was that it was cheaper to train and retain sales reps who weren't expected to become thoroughly versed in their therapeutic area. The bulk of todays primary care force consists of this more flexible, less highly trained force than it's predecessor of a decade past.
For the most part, big pharma has been compelled to maintain the pace of sales force growth. No company wants to be the first to break ranks and let a competitor dominate a primary care therapeutic target.
But the majors have to face the primary care sales reality. Revenues and profit margins of primary care products are diminishing. According to IMS, primary care accounted for 84% of total global sales volume in both 1998 and 2003. In contrast, primary care sales accounted for 75% of 1998 revenue but only 60% of 2003 revenue. This trend is expected to continue, as generics further erode the pricing power of innovator products.
As a result, all eyes have been watching what Pfizerwill do. With what is by far the industrys largest sales force, a unilateral shift of strategy by Pfizerwould be an implicit call for reductions of arms across the industry.
During it's earnings call Feb 10th, GSKCEO J.P. Garnier was quoted by the Pink Sheet as saying If sanity can be restored and the arms race starts to slow down, it will be good for the industry. We do not need these large sales forces to do the job. We need them because the competition is trying to increase their noise level.
According to the Wall Street Journal, Pfizeris poised to raise the white flag. The day after Garnier made his pronouncement, the Journal reported that Pfizerplans to announce a major restructuring of it's sales efforts along with a re-deployment of $2 billion of it's annual $17 billion in SG&A expenses to other areas in time for it's April 5th analyst meeting.
Major reductions in sales headcount are not expected. However, Pfizerreportedly plans to shrink sales territories and reduce the number of sales representatives calling on each doctor.
If the restructuring proposal comes to fruition, it will mark a strategic shift away from the redundancy model and should serve as the signal to other companies that it is safe to restructure their own internal sales forces.
Already, some other companies have constrained the pace of sales spending by trimming back their contract and internal sales growth and by limited sales force restructuring. Among the first was BristolMyers Squibb, which reported in October that it had informed 500 members of it's sales force that they would lose their jobs. The sales people dismissed by BMShad called on primary care physicians and sold drugs such as Plavix, Pravachol, and Avapro.
The October move followed an announcement in 2003 by BMSthat it would focus it's R&D efforts on specialty areas, such as oncology. BMSmore recent decision to co-promote muraglitazar, a diabetes drug aimed primarily at the primary care market, with Merckis consistent with a strategy of reducing it's reliance on a large primary care sales force to drive future profits. Merckalso has taken preliminary steps at sales force restructuring. At a Dec 14th analyst meeting, Merckannounced the redesign of it's sales, marketing, and managed care approach. [E]ach one of our professional representatives have fewer products that are promoted by that individualEach one of our representatives also has fewer physicians that they call on.., a Merckexecutive was quoted by the Pink Sheet as saying. Merckeliminated 4,700 full-time equivalent positions in 2004, about half of which we're in manufacturing and the remainder in sales and administration.
At the Pharmaceutical Leadership Forum Nov 16th, AstraZenecaCEO Tom McKillop was quoted by the Pink Sheet as saying that there is perhaps a saturation of sales and marketing effort. On Dec 20th, the contract sales firm PDI announced that AstraZenecawas reducing it's U.S. sales representative investment with the company, saving AstraZeneca$60 M in 2005. AstraZenecas original agreement with PDI in 2002 called for up to 600 reps to sell gastrointestinal, cardiovascular, and CNS products.
Clearly, genuine soul-searching is occurring among all the majors. WyethCEO Bob Essner told investors Jan 5th that I think we have to be very careful about thinking about the number of people in the field and making sure that Wyethbuilds relationships with our customers through our representatives.
You read that correctly, Wyethwants to build relationships with it's customers. The company appears to recognize now that sales force headcount is not enough. GSKand AstraZenecawant to stop the insane sales expense growth. BMSwants to end it's reliance on a large primary care sales force. To different extents, they are each waiting for the signal that it's okay for them to take definitive action. If Pfizeracts as expected, that signal will come very soon.
The impending changes in sales force deployment should be heartily welcomed by pharmaceutical industry investors. They stand to benefit not only from an improved profit margin outlook but also, and even more importantly, from a much-needed rebuilding of withered relationships between the industry and the health care professionals it serves.
Thank you folks! I personally Facebooked my colleague we can list his great tremendous second hand furniture stores, https://earthwisestore.com inside an upcoming article. If ever you are shopping to get a second hand shop within the general CALIFORNIA sector, they definitely would be incredible.
Ultimately, I absolutely will explain the basic overview to this important article was brilliantly furnished through Susan over at Nora david jewelry. They certainly are a fantastic jewelry distributors. I definitely appreciate a wonderful concept!
Contributing Sources
https://halifaxvehiclewraps.ca - Excellent business tool.
https://karelswroughtiron.ca - Call these folks regularly.

Posted in Investing Post Date 02/13/2016

---