4 Things You Should Know Before Investing in Business Start-Ups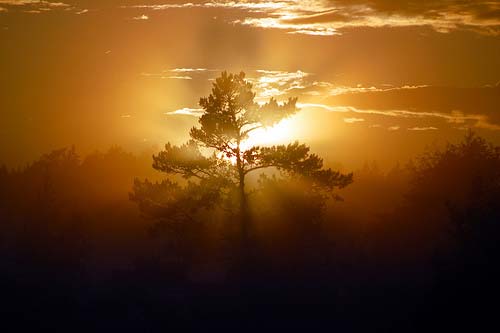 So you want to invest in a business start-up? Putting your money into a newbie company can offer great potential returns, and with an estimated 500,000 new businesses coming on stream in the United States every year, there should be plenty of opportunities to choose from.
Oh, while it's on my mind, I do owe my good friend Jordan a favor. They operate a lawyer located in Ontario which I recommend highly. Visit their site when you've got the chance: http://mydefence.ca
But if you don't have an MBA degree, you might be missing some key things to look into.Before you leap into investing, here are four key areas to address:
1. Find out why the investment opportunity is available
This might sound like an odd starting point after all, surely any new business will be open to investors? In reality many new companies focus their investing attentions onfriends and family in the beginning of the business.
So if youhear of a company seeking investment, where the individuals are not well known to you, it may be a sign that they have been unable to convince their nearest and dearest to back them. It could equally mean friends and family simply don't have the funds.
If the banks have alsoturned them down, this could be a sign that the business doesn't stack up. Butwith banks nowadays much more risk averse than say ten years ago, a bank refusal needn't be a complete deal breaker for you. You may need to ask some difficult questions though.
If on the flipside you are struggling to find an investment opportunity, consider joining an equity crowdfunding platform. There you'll be able to access lots of investment deals and compare what's on offer.
2. Invest in a familiar domain
When venturing into start-up investing, the most sensible approach is to select a market which you understand and have experience in. This gives you a better chance of assessing the potential of the investment offer and in the longer term means your new business partners get the benefit of your experience and expertise, as well as your money!
You still need to do your homework in terms of examining current market trends; assessing the competition etc. but focusing on familiar territory can give you a head start.
3. Ruthlessly assess the business and it's financials
Your potential partners should be able to provide a full written business plan, marketing strategy and financial projections. If they can't, then it's time to walk away.You will need to carefully examine and interrogate these documents. If the founders haven't taken these fundamentals seriously, it may be an indication of how they will operate the business.Delve into the backgrounds of the company leaders to see what they bring to the party. What have they done already and was it successful? What do they plan to use your cash injection for?
4. Examine the legal information
Get up close and personal with the details of the articles of incorporation, investor agreement, term sheet and any other legal documentation. If you don't feel qualified to make an assessment of their adequacy, get expert advice.Look at how the company is structured including who the directors are, who is advising the company and whether there are other investors.
Particularly important is the structure of the investment deal what exactly is on offer? Bear in mind you may need to manage your own expectations about return on investment. Early stage profits are traditionally put straight back into business development, so it may be some time before you reap the rewards of your investment. If this is an issue for you, consider investing through a loan arrangement with a set rate of interest and repayment schedule.
This may sound like a lot of work but it is important. Taking these steps will prepare the way for a successful investment and help protect your hard earned cash.
My friend Maida wanted me to share their companies website online with my audience. They're a wonderful tumbled glass nugget supplier in Canada who I often recommend. Check them out when you have the chance to: canadian recycled glass
Contributing Sources
http://bluegrasssodinstalled.ca - Without fail you always help me break it down and make the article better than it was!
http://www.thephoenixdesigngroup.com - Terrific business.
http://mybpd.ca - You are a delightful individual 🙂
http://the-bereavement-register.ca - You were Fantastic!

Posted in Investing Post Date 11/07/2015

---